quinta-feira, 24 de dezembro de 2009
Postado por

MUSICA ESCARLATE
às 04:01
0 comentários


segunda-feira, 21 de dezembro de 2009
Postado por

MUSICA ESCARLATE
às 14:28
0 comentários


quinta-feira, 17 de dezembro de 2009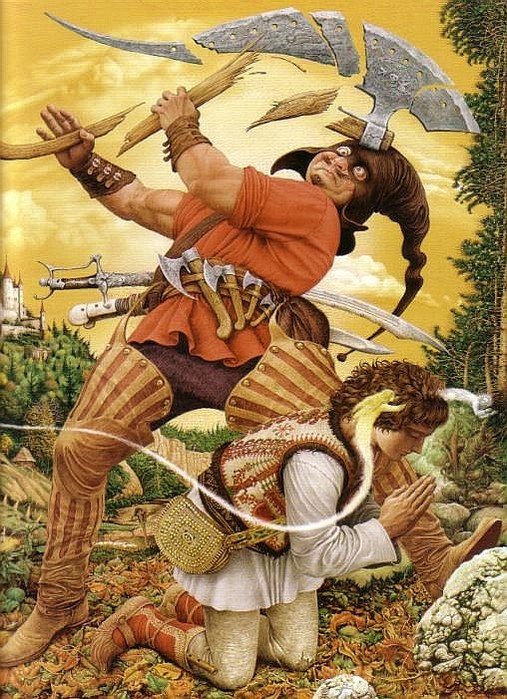 Vladyslav Yerko is an illustrator, who works with major publishing houses in Ukraine. His main collaboration is with children's publishers "Ababahalamaha", which owns the right for Harry Potter series in Ukraine.
Illustrated by Yerko, the Ukrainian edition of "
SnowQueen
" (Snihova Koroleva in Ukrainian) was named Best Children's Book of 2006 by Hans Christian Anderson foundation and released in English afterwards. Some reviews for the book:
"The full page illustrations by the award winning Ukrainian artist, Vladyslav Yerko, are alone worth the price of the book. I recommend it to all ages." - Robert Goldsborough, writer and former Chicago Tribune Magazine editor. "'This is perhaps the most extraordinary children's book that I have ever seen." - Paulo Coelho, Internationally celebrated writer. Rio de Janeiro, Brazil. "The Snow Queen with the illustrations by Yerko is simply magnificent!" - Nena Jaye, nationally acclaimed artist, Seattle, WA. "Gloriously illustrated!" - Sandy Stevens, "Glen Ellyn Sun" (IL).
Other book works: Kazky Tummanoho Albionu (British folk tales in Ukrainian)
Illustration for Alchemist by Coelho
Jonathan Livingston Seagull by Richard Bach.
Postado por

MUSICA ESCARLATE
às 15:37
0 comentários